Film Review
Just because it's Christmas doesn't mean there can't be bloodshed
Film Review
The Townsend Agency must protect a computer programmer in order to stop her creation being used to kill
Film Review
A death under mysterious circumstances brings together a detective and a rather dysfunctional family
Film Review
Sarah Connor is back to save the day in a long-awaited sequel to 1991's Terminator 2 Judgement Day
Film Review
4 teens decide to spend the night at a local carnival - but there's certainly no fun at the fair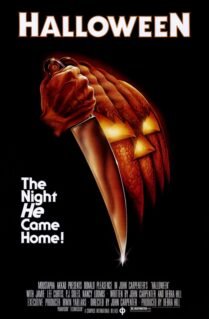 Film Review
Fifteen years after brutally murdering his sister, Michael Myers escapes and returns to his home town to wreak havoc on the unsuspecting residents.
Film Review
Keep your Jack-O-Lanterns lit, check your candy and watch who you go trick-or-treating with
Film Review
A young man struggling to forget his family's past is drawn back in when he inherits his Grandfather's Transylvanian castle.
Film Review
A mother tries to protect her children from magic but their magical heritage can't be ignored
Film Review
A series of brutal murders strikes fear in a small village. Is there a scientific explanation or is there something else at work?
Film Review
When a young boys beloved pet dog dies he turns to science to bring him back, not thinking about the repercussions of his actions